China Premier Vows No Massive Stimulus As Beijing Launches Massive Stimulus
When it comes to China, the past decade revealed two things beyond a shadow of a doubt: i) all of the country's economic data is utterly meaningless as it is entirely fabricated (in this measure it is not much different from other developed nations), goalseeked to fit a specific political narrative, and ii) Beijing has an annoying Trotskyite habit of doing precisely what it vows not to do or accuses others of doing.
A good example of the latter was again observed last night, when Premier Li Keqiang said that China will stick to its current targeted economic support strategy and resist the temptation to engage in large-scale stimulus like quantitative easing or a massive expansion in public spending.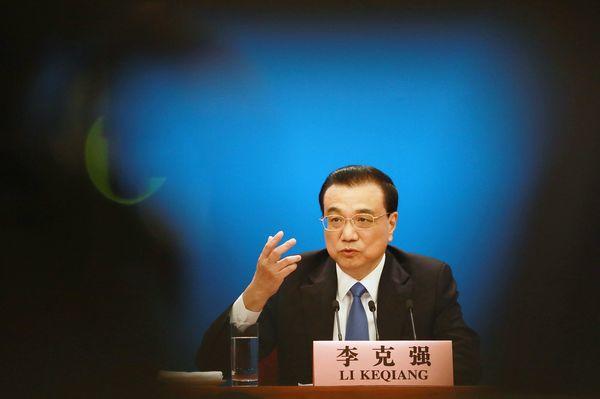 Li Keqiang on March 15.
"We certainly need to take strong measures to face the downward pressure," Li told a news conference Friday at the close of the annual National People's Congress session in Beijing. "An indiscriminate approach may work in the short run but may lead to future problems. Thus it's not a viable option. Our choice is to energize market players."
This is ironic because just over a month ago, China quietly launched a quasi-QE program in the form of the PBOC buying perpetual bonds issued by local banks, to flood the system with liquidity and achieve the same end goal as more conventional quantitative easing, and which Rabobank described as a means to keep China's "Ponzi scheme afloat."
Just as ironic was Li's vow not to flood the economy with stimulus, read new debt, one month after the PBOC flooded the economy with a record amount of new debt. Of course, this being China, nobody inside the country will dare to call out Beijing on its hypocrisy for fears of immediate incarceration, as for outside economists, all they care about is to make sure that China will continue its massive reflation of both the domestic and global economy, just to make sure their own optimistic forecast are met, even it means even more pain down the road.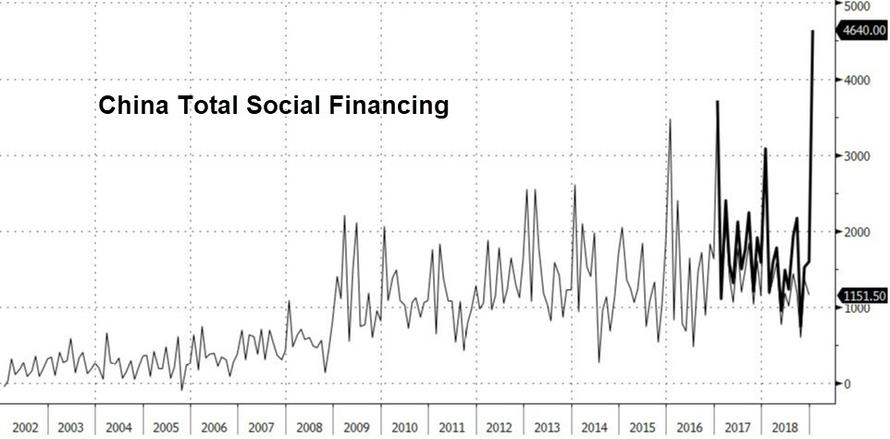 It wasn't just Li's double-faced narrative that dominated the last day for the NPC: China's annual gathering of leaders that started last week has delivered a raft of policy initiatives, while maintaining a focus on using tax cuts and other "targeted" measures to address the weakness in output, Bloomberg reports. Sparking fears in Beijing - which is mostly terrified of a lower/middle class uprising resulting from mass layoffs - China's deepening slowdown has pushed unemployment higher, intensifying pressure on that calibrated stimulus strategy.